Bus Service
Niigata Kotsu Sado
Phone: 0259-57-3200
Address: 80 Kawaharada-Suwamachi, Sado Island, Niigata
URL: http://www.sado-bus.com/
Offices are located in Ryotsu Port, Aikawa, and Sawata.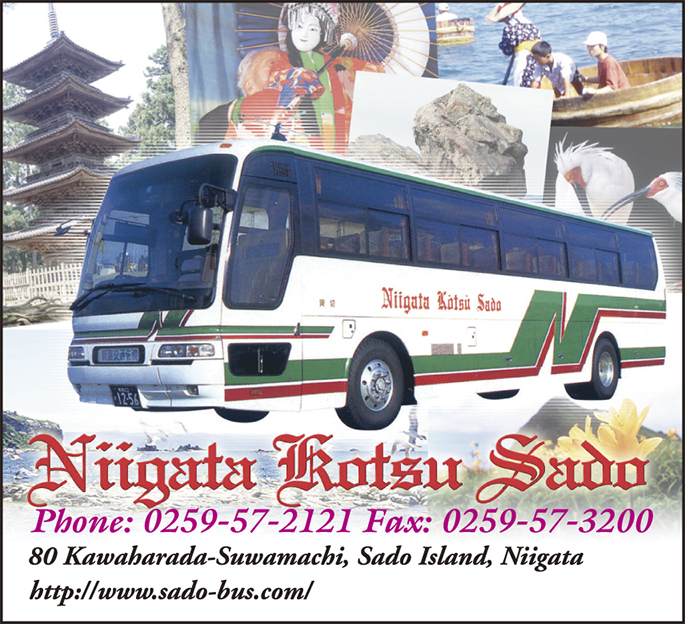 Niigta Kotsu Sado runs fixed-route bus services throughout the island.
Bus fares for fixed-route buses are calculated based on the distance traveled for each trip. It starts with a minimum fare of ¥210 and incrementally increases up to the maximum of ¥840. (There will be no increase once it reaches the maximum.)
Fixed Route Bus lines are identified by number. 
Most buses displays a sign on the LED destination board (or behind the windshield) indicating its line number with a capital letter of the destination (e.g. 2S means the bus is bound for Sawata on Line #2, Minami Line). New vehicles have the LED destination board displaying line # with the destination in bilingual.
Dashed lines indicate Hop-on Hop-off zones.