Oct – Nov
The below list was the 2020 schedules. The 2021 schedules will be posted when they become available.
Events & Festivals in 2020
Event schedules are subject to change at discretion of event organizers. Other events may be scheduled during 2020.  For more information, Contact Sado Tourist Information Office at 0259-27-5000  or write e-mail to: info@visitsado.com
a) Location
b) Attractions
Yoi-no-mai Dance Parade (October 9-10) (Will be held at Sado Bugyosho only)
Onidaiko in Niibo & Flea Markets (October 11) (Cancelled.)
a) Sado City Niibo Office parking lots
b) Flea markets and other traditional entertainment exhibitions.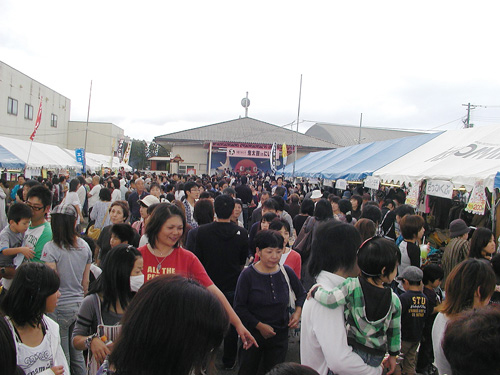 Aikawa Festival (October 19) (Cancelled.)
Ryotsu Flea Market (November 3) (Cancelled.)