Aug – Sep
Events & Festivals in 2023
Event schedules are subject to change at discretion of event organizers. Status may change day by day. Please contact about more updates to Sado Tourist Association 0259-27-5000 or write to: info@visitsado.com
Akadomari Minato Matsuri Festival (July 29)
a) Akadomari Port
b) Sumo tournament on a floating arena, cardboard boat racing, and other unique attractions. Walk-in participation welcome, both men and women.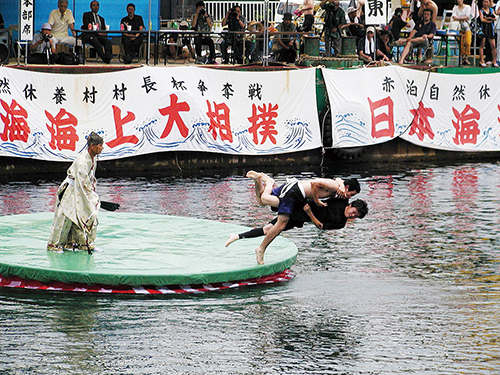 Ryotsu Tanabata Matsuri Festival (Aug 7 - 8)
a) Ryotsu Area
b) Marching with decorated floats, Onidaiko performances, and SadoOs biggest fireworks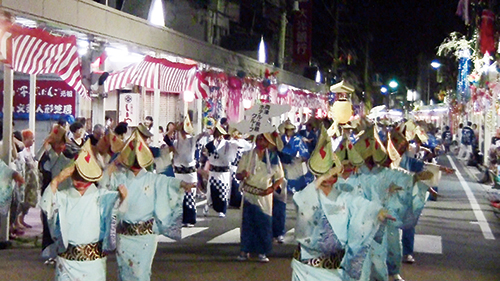 Shishigajo Matsuri Festival (Sado no bon Festival) (Aug 11)
a) Sawata Beach
b) Various activities and onidaiko performance. Fireworks display at the end of the event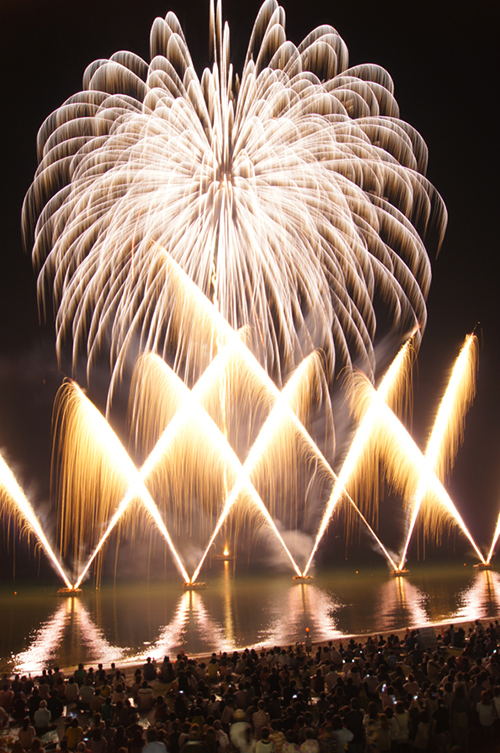 Earth Celebration 2023 (Aug. 18, 19, 20)
Anju-tenjin Matsuri Festival (Aug. 27)
Ogi Minato Festival (Aug 26-27)
Sado International Triathlon (Sep 3)
a) Sawata Beach and throughout the Sado Island
b) The 32th International long & short triathlon race.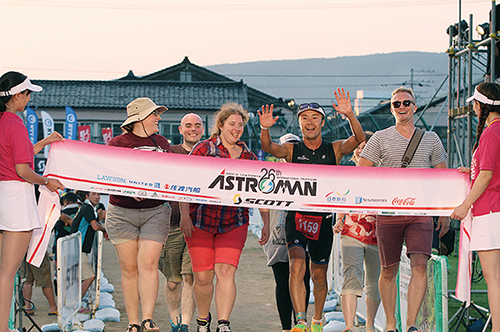 Kuji-hachiman Shrine Reisai (Sep 10)
Koiccha Matsuri Food Stall Event (No event in 2023)
a) Aikawa Bus Terminal Building
b) Varieties of food stalls and other performance events (10:00 am to 4:00pm)